Weihnachten: Christkindlmarkt
I previously posted a couples short articles on my Livejournal concerning the Christmas season, but it's that time of year again, and despite the misery of my current situation, or perhaps even because of it, I am still brought to homesickness this time of year, so I think I'll expand upon what I previously wrote.
This time of year, I particularly miss Deutschland. The observance of the winter holidays is so very different there than here, and there are many traditions that just aren't done here. And the smells are different - and smell is the sense most strongly tied to memory.
There is simply nothing like the Christkindlmarkt (Christ Child Market), or Weihnachtsmarkt, here in the U.S. The most famous Christkindlmarkt, in Nuernberg, draws visitors from all over the world. My family never went to it though, since every city holds it's own, and it's the ones in Augsburg and Stuttgart with which I'm immensely familiar. You know you're approaching the Christkindlmarkt long before you see it. The smells of fresh baked goods and recently made candies (many vendors make them in the back of their stalls!) fills the air with an aroma that only occurs once a year. When you turn the corner, the Marktplatz (Market Plaza) is filled with booths, all decorated with fir and garland wreaths and lights and nutcrackers.
For me, the Christkindlmarkt was a place of wonder, mystery, and excitement. The soft-glowing lights, snow-roofed booths oft crafted to resemble wood-frame homes, and the many handcrafted toys and decorations all added to this air of fantasy.
Here, we see a stall with a vendor of sweet treats, primarily almond products. Hanging in front of the vendor are various delectable samples of Lebkuchen (or Pfefferkuchen as it they are sometimes called), a sweet and spicey cookie with a variety of recipes, depending on the region and family of origin. Given that this is an almond vendor, those most likely all contain almonds. Lebkuchen somewhat resembles gingerbread, and can sometimes include ginger, but it is definitely different, and has quite a variety of recipes. The small light-brown objects in the foreground (and no doubt filling the various yellow, blue, pink, and purple-wrapped bundles) are Grebrannte Mandeln, or burned almonds - they are essentially sugar/caramel covered and hard-roasted almonds, and quite delicious!
Many Christkindlmarkts had small rides that children and adults alike could enjoy.
Christmas ornaments, possibly handmade.
Here we have a view of Augsburg's Christkindlmarkt tree and stage. The stage is indeed that three-story lit tower, which is a good indication of how big the tree is. In the background on the right is the Augsburg Rathaus, or city hall.
An aerial view of the most famous of Christkindlmarkts in Nuernberg. I don't think we ever actually visited this one. No real need to since there were fabulous ones in our own city!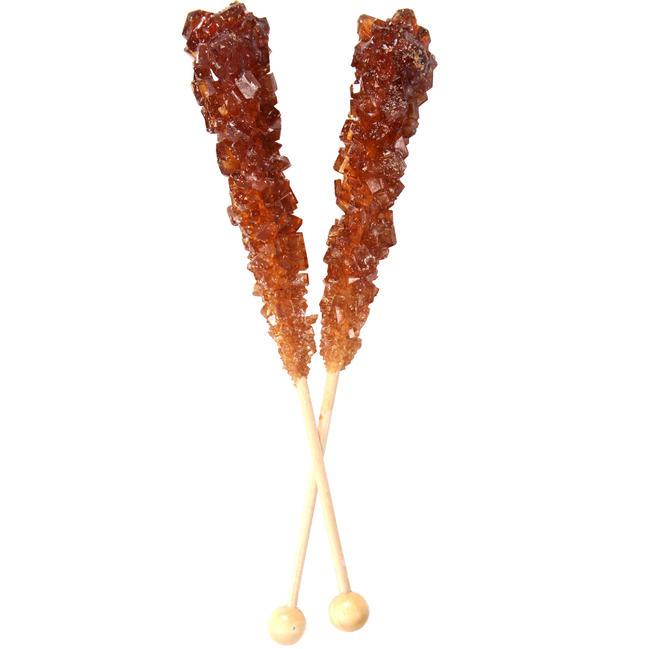 Besides Lebkuchen, my other favorite Christkindlmarkt treat was rock candy on a stick. In Augsburg it was sometimes available at a vendor by the Bahnhof during other times of year, but the only reliable time of year to get it was in December at the Christkindlmarkt (that I can remember, anyway).